Passionada

Agganis: Portrait of a Legend

Homophonia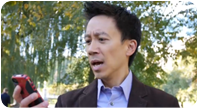 HOMOPHONIA: A Comic Take on Gay Marriage Rights is a short comedy film written, directed and produced by Jim Jermanok and Mary Niederkorn.
HOMOPHONIA stars Albert Chan in the lead role and was premiered at the prestigious Palm Springs International ShortFest. It was also selected for the Manhattan Film Festival, SAG Foundation Short Film Showcase, Rhode Island Intl. Film Festival, Athens Intl. Film Festival, Austin Revolution Film Festival, Woods Hole Film Festival, CineSLAM, Lorne Film festival (Australia), and The Boston Intl. Film Festival, among over 25 others. It earned the Audience Award for Best Short at the South Eastern New England Film Festival and Merit Award at the Birmingham SHOUT  Film Festival, among others.
Here is an article about it:
Filmfestivals.com: http://bit.ly/Um0D8e
And a HOMOPHONIA mention via The Frontiers Magazine:
http://bit.ly/1BC8pwq.
Interviews Gone Wrong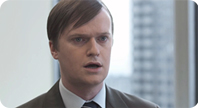 Stress Interview (HD)
(this one stars Tony-nominated Stephen Boyer
from HAND TO GOD and the gifted Anthony Arkin)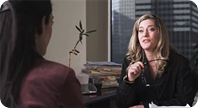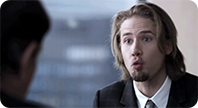 INTERVIEW GONE WRONG are three comedy episodes about the often horrific experience of interviewing after college. We have suffering from the worst economic climate since the Great Depression. Never before have we had so many interviewers for so few jobs. There are literally millions of millennials and recent college graduates who can't find a paying position no matter how hard they look. To compete more effectively, they need to learn how to interview better—and try to laugh in the process.