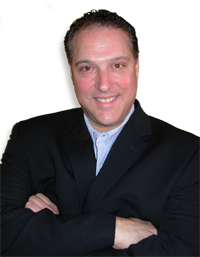 An award-winning Writer, Director and Producer, Jim Jermanok wrote and produced PASSIONADA, a sophisticated romantic comedy that was released in over 120 American cities in summer-autumn, 2003. It was later released in 2004-2005 by Columbia Tri-Star in over 150 countries. The film stars Jason Isaacs (HARRY POTTER), Emmy Rossum (SHAMELESS, PHANTOM OF THE OPERA), Sofia Milos (CSI: MIAMI), Theresa Russell and Seymour Cassel.

PASSIONADA was the prestigious closing night film of the Seattle International Film Festival. Since its domestic release by The Samuel Goldwyn Company, the film received high praise from prominent American film critics. Ebert and Roper gave it "TWO THUMBS UP!" on their weekly television program and syndicated column. Kevin Thomas of The Los Angeles Times writes: "The Jermanoks strive for and achieve a romantic comedy with humorous, fanciful plotting yet shaded by genuine tenderness and passion." Rex Reed of the New York Observer adds that "Passionada is a charming and luxurious romantic interlude carefully constructed and greatly enhanced by fresh dialogue."

Most recently, Mr. Jermanok produced EM, a romantic drama about loss and love. It is directed by acclaimed director Tony Barbieri (ONE, MAGIC OF MARCIANO). EM had its world premiere at the Seattle International Film Festival, where it won the Grand Jury Prize!! It went on to win The Criterion Collection's Int'l Inspiration Award, The Int'l Film Guide Award and Best Producer Award at the Brooklyn Int'l Film Festival. It was released worldwide by Vanguard Cinema and SnagFilms last year.

Mr. Jermanok also directed a recent feature documentary AGGANIS, about the extraordinary and beloved New England sports legend of years past, Harry Agganis.
Last year, Jim Jermanok wrote and directed HOMOPHONIA, a political comedy film on gay marriage rights which has appeared at over 30 film festivals.
Jim previously wrote and produced a highly praised film, CLEAR CUT, starring Stephen Fry and Calista Flockhart. It appeared on PBS. He has also written HIGH MOON, a full-length screenplay commissioned by Just Betzer, the Academy Awarding-winning Producer of BABETTE'S FEAST.
In the world of theater, Jim directed and produced over fifteen professional and regional productions ranging from G.R.POINT to ROSENCRANZ AND GUILDENSTERN ARE DEAD. One of his latest directorial efforts, THE TRAMWAY END, (the American premiere of esteemed Irish playwright-novelist Dermot Bolger) was presented for three months at the Chelsea Playhouse. It is about an Irish immigrant who lives in Germany and starred the renowned, gifted Irish actor-director, Ray Yeates, who is currently the Dublin City Arts Officer.
This representative Off Broadway production drew over forty positive reviews including Time Out New York: "There is a great deal that is admirable about Tramway. . . Jermanok's simple direction is well tailored to the intimacy of the Chelsea Playhouse," and The Wall Street Journal which added: "Ray Yeates is doing a powerful solo turn in Dermot Bolger's The Tramway End. . . He gives us something precious: the soul of a human being.."
Jim was an Agent at International Creative Management for eight years. Within a year of starting in the mailroom, he was promoted to a full-fledged agent at the age of 25. Mr. Jermanok helped to represent: Alan Arkin, John Chancellor, E.L. Doctorow, Helen Hayes, Shirley MacLaine, Arthur Miller, Dudley Moore, Harry Reasoner, Andy Rooney, General H. Norman Schwartzkopf and Henry Winkler, among others.
A former exchange student and journalist in South Africa, Mr. Jermanok has traveled and worked extensively throughout Europe, Africa and the Middle East. In London, he interned at the British Parliament, where he directed a short documentary which was screened before a Parliamentary committee. Jim Jermanok was educated at Cornell University and The London School of Economics.